Names:

 Esma & Eray
Status:

In a relationship
Been together since:

2011

I have been involved in politics for over 30 years. My story begins during the elections. There were many meetings going on so my phone was always on, just in case.

One night, early 2011, at 4:20 am I received a message. It was a beautiful poem of love. I was wondering who in the world would send me this – it had to be a practical joke. I called and texted the number in the morning but received no response.

I was really curious by this time and also annoyed so I tried again only to be met with silence one more time. I sent a message saying, 'You have the courage to send a message. Don't you have the courage to pick up? And it is not appropriate to wake a lady up like this at this ungodly hour.' Silence again.

That night at 3:20 am I received another poem of love. It was an interesting coincidence as I had had a very emotional day during the day and had even shed some tears. The poem I received was about wasting my precious tears. Gosh, it must be a stalker! I wrote back once again saying 'Who is this?!' This time he responded, 'Are you very curious?" I said, 'Yes,' but received nothing again. I called and again got silence.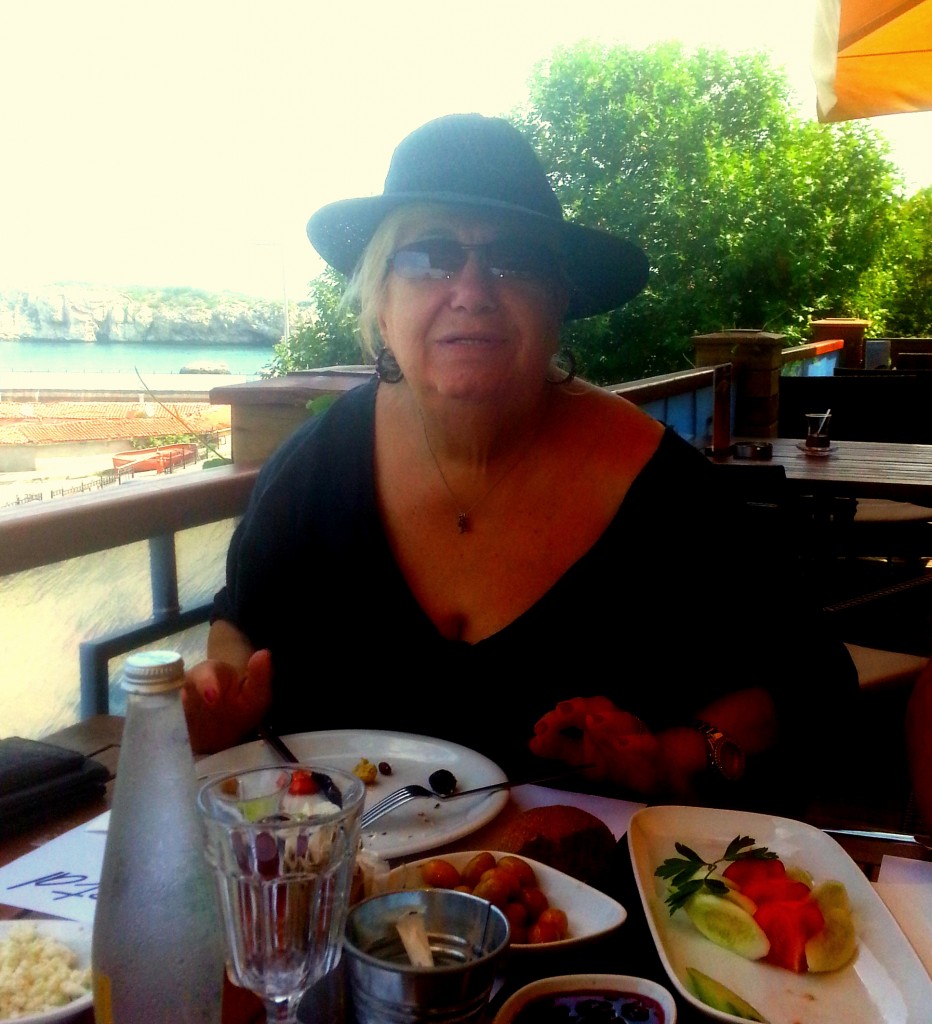 The next night at 2:20 am, I received yet another poem about love. I was starting to get annoyed now. I messaged saying I was going to lodge an official complaint. 'Either pick up the phone or stop sending me messages!' Finally, a response. It read, 'We are sorry, those messages were sent in error. We just noticed. We would like to apologize.' And I said, 'Ok, I accept your apology,' and closed this chapter in my head. I did note, though, that he had said 'we'.
However, I got more messages the next day; the sender now wanted to speak to me. I turned him down. I was snuggled on my couch that evening minding my own business when he texted again asking to speak. I figured I should get to the bottom of this and see if this is a practical joke for once and for all so I accepted.
The phone rang immediately. I picked up with every single intention to give him a piece of my mind.
A voice said, 'Hi, this is Eray.' All my intentions went out the window at that precise second! His voice took me to another world; it was the most beautiful tone of voice ever, so smooth and masculine, it engulfed and hypnotized me!
He explained the situation. One of his best friends had broken up with his girlfriend. She had been refusing to take his calls or respond to his messages so they were trying to get through to her using a number she didn't know. Somehow they had punched the number incorrectly and the messages had landed up with me. They were working the nightshift in a factory thus the odd hours. He used to check his phone and just tell his buddy, 'Yep, your girl called back'. And this is why he never actually picked up when I called him.
The conversation flowed. He explained that he was actually the son of a farmer and was working in a factory as had he wanted a change. He lived in Balikesir. I said I was in a coastal town close to Istanbul. He immediately asked, "Sile?". I again thought he was playing with me when he said he knew about Sile, which is where I really do live. He had actually done his military service in Sile and was familiar with the place. Coincidence.
He explained that he was definitely not playing around. He said he noticed from the way I talk that I was a respectable lady who was on the mature side. I asked him how old he was. He said 28. I told him I had a son his age. He said that it was no problem and that he just enjoyed talking to me and he wanted to just talk, share his joys and sorrows over the phone with me and that he would very much appreciate it if I was kind enough to listen. The conversation continued with him sharing more about himself.
At the end he asked if he could call me again. I told him if these were the types of conversations to be shared that he was welcome to call. I said if you have any other intentions or are just trying to have a laugh at my expense then let us say goodbye here and not speak again. He promised he only wanted to call when he needed advice or just wanted to talk.
He asked me how old I was. I said 55. I told him I lived with my son. This was actually a lie but I didn't know if this man could be trusted and I didn't want him to know I lived alone. We said goodbye and hung up.
A few minutes later he called again. He had a question. He wanted to know why I never mentioned a husband and why I was living with my son. I told him I had lost my husband 4 years ago. He said, "I just didn't want your husband to be getting the wrong idea if he was around. That's why I asked. Can I call you again?" I said, "No problem, son." He said, "Please don't call me son". See, that was my approach to him then.
The messages and phone calls began. I would wake up to a 'good morning' message and then he would call me quite a few times during the day. We started to open up more and more to each other. I told him about my children, my past, my late husband. He told me about the relationships he had had. We were getting closer and closer.
We had crossed paths during our most troubled times. We shared our troubles. We slowly got deeper and deeper into each other's souls.
A few months passed like this. One day I got a message. He said I want to tell you something but I don't want you to get emotional or upset about it. Since we had started talking, we had had some very emotional moments and had shared tears during some very private discussions. I asked him why he wanted to share things with me that would make me cry. He said, "I just want to tell you something and want to hear your voice and when you respond. I want you to do it verbally, no texting". I thought, 'Well I guess this is it. He will say that was nice, we had a good run but let's end this here.'
See, I had slowly started to get these feelings for him. We had described ourselves to each other but didn't really know what we actually looked like. He is not a big fan of Facebook and neither am I so we hadn't connected there yet. We had old-fashioned phones so there was no photo exchange there either. We only had our verbal descriptions and our imaginations to go by. But the feelings were there…
So I went and closed the door for some privacy and he called me.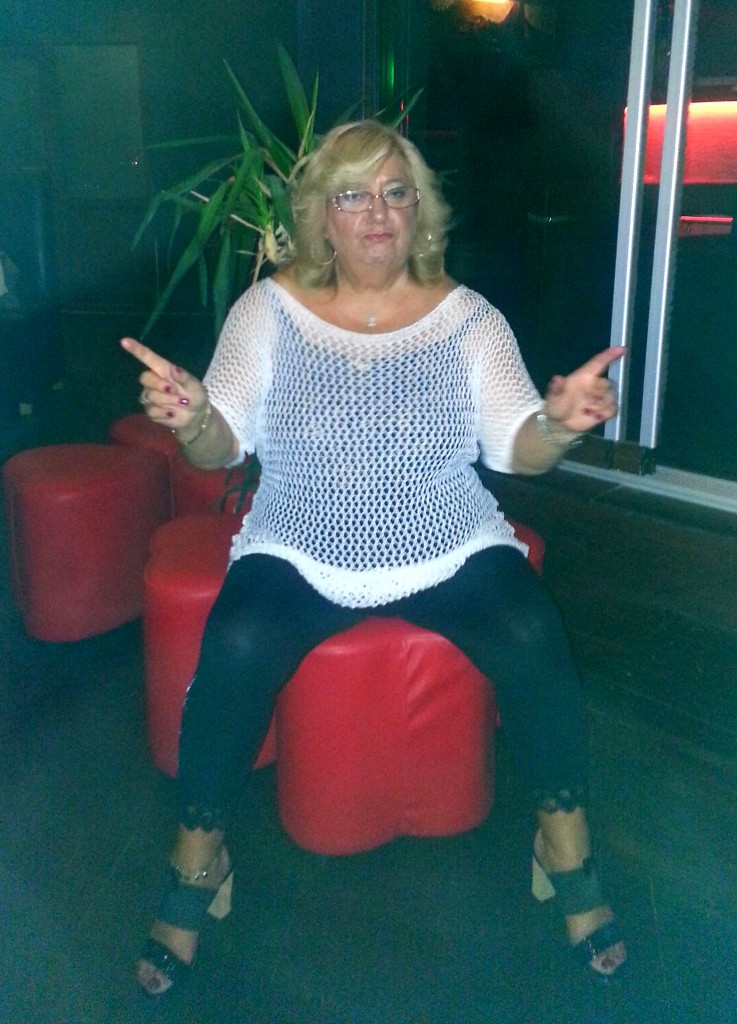 I said, "So say what you have to say. Let's see if I cry of scream or something." He said, "Esma, I am in love with you." Enter shocked silence! "Are you there?" "Yes". He said, "Why are you silent?" I said, "Eray, what do you love about me? You don't know if I am bald or blind or crippled. You don't know me." He said, "I don't know… I love the way you talk, I love the way you laugh, I love the way you cry, I love the way you think, I love your voice. These are the things I love. I accept everything and love everything about you." I was stunned and delighted and terrified all at once. I said, "I am overweight" and he said, "I don't care, I am overweight too." It was funny.
We discussed it further, being very frank about our expectations. He said he wanted to see me. I didn't know how he would react if he saw me, I was not courageous enough for that and I told him so. I asked him for some more time.
Meanwhile I confided in a good friend of mine. She naturally had concerns: You are much older, he is much younger, he might think you are wealthy, he might be a swindler, he might be a gigolo. I was also worried about a few of those too but then again this guy had never seen me, he knew nothing about me. Meanwhile I was dieting like crazy – I must have lost 10 kilos!
Every week I told him to come by, every week I changed my mind. I knew I really had to make a decision. I had to explore it and see what happened. We had been on the phone 4.5 months but I had no idea how much longer this would suffice. Something had to happen. I had to move forward.
I told him to come and see me that Monday. I said we could have a quick dinner, decide on our next steps and then he could leave. We were so excited!!
I got to the bus station without getting lost, as if by divine guidance. The crowd got off the bus and although I was quite a distance away I saw one of the passengers standing with his back towards me and I just knew that it was him. I called his mobile phone. He said he was worried that I had taken one look, turned around and run the other way. I said I had no such intention. I approached him.
We were finally face-to-face. He said, 'You are exactly as I imagined.' I said, 'You too but I was thinking maybe you would have the traditional Turkish look with the moustache and the belly.' We laughed. He was actually quite handsome, fit and modern looking.
I was so excited that I got lost driving to the restaurant. We finally were there and settled in for dinner. He was very caring right from the start. He isn't much of a drinker and was also telling me I shouldn't drink as I was driving.
Apparently, every time I had told him to come, he had bought me a rose. And every time I cancelled, he had kept it for me. He gave all of them to me during dinner. It was very touching.
The gypsy kids selling flowers came over with lots of innuendo about how nice we look together. So many cultures are accepting of a younger woman with an elder man but they are never as accepting with the roles reversed. I felt the need to tell the gypsy boy that Eray was my son. Eray went bright red and shot me a look – he wasn't happy. Not to be repeated!
Suddenly, I got very warm indeed and felt a wave of panic taking over! I kept thinking, 'What am I doing here??!' I grabbed my bag with one hand and had my phone in the other. I had a mad instinct that was telling me to run, just get out! There I was, hand on my bag, trying to plot my exit, wondering how I would run away through the only way out, which was right in his line of vision, or if I would pretend to go to the ladies room and sneak out somehow… When he saw my phone in my hand he said, "We can take photos if you want?". Hmmm, if he didn't like me, if he was going to disappear after this dinner here, he wouldn't be asking for photos.
See, it doesn't matter how confident you are, how at peace you are with yourself. When there is such a considerable age-gap, worrying thoughts enter your mind uninvited and unwelcome. He had sensed this.
He grabbed my hand and said, 'Please sit down my dear, if you need the ladies room I will walk you there.'* I managed to come up with a lame, 'Oh, I was just going to put my phone in my bag.' He accepted that and I took a breath and calmed down.
We had a nice dinner and it was time for him to leave. As I was dropping him off he moved forward to kiss me goodbye and I am not sure where he was aiming at but I pulled back, he grabbed me and his kiss landed on my forehead. Phew! He said he would be back in 2 days and he would stay. I said ok. I had no idea if he would follow through.
The messages and phone calls continued the moment we parted. He wanted to make sure I got home safe. We couldn't stop texting and talking. My kids were staying with me for a day as they had renovation going on in their apartment and they noticed. I had to pretend the messages were for meetings. I was just over the moon! I had to tell him to stop calling me 'my love' as it was such a cliché. So he started calling me 'my sultan' and I told him to just stop calling me anything at all as it would make me cry and I didn't want my kids to see.
Two days flew by as if in a dream and next thing I know he was on his way. He politely asked where he would be staying and I told him he would be my guest. I trusted him enough for that. I said my son was away for 10 days. I still wasn't comfortable enough telling him that I lived alone.
I picked him up. We spent most of the evening on my terrace talking. He loved my home. I must admit I am very good around the house and I keep it in tip-top condition. I had set up my room for him and told him it was because the bed there was bigger. The only reason I wanted to take the guest room for myself was because the door actually had a key.
We wished each other good night and went to our rooms. I was in my nightie and also put on my bathrobe with the belt knotted tightly shut. I few minutes later I got a message from him saying he was next door if I missed him. I said I realized he was next door and wished him good night. Boom! He respected my need for time and never tried a single thing that night. It was my call.
We had a very enjoyable day the next day. I prepared a lovely breakfast, woke him up then off we went exploring Ayazma, a very pretty coastal town close by. We got home later in the evening and slept in separate rooms again.
We were like a married couple; comfortable, talking, laughing, watching tv, playing cards. He didn't even once try to hold my hand but I could feel his gaze burning through me. All I had to do was take a small step towards him. He sensed my hesitation and respected it.
My friend owns a hotel in Agva, another pretty coastal town just a short drive away. She called insisting I come by for a few days. I asked Eray and he said he would love a getaway. We decided we would say he was my cousin and headed out the next day. I told my friend to book us two rooms.
It was a great idea. All my friends were there and we were really enjoying ourselves. After dinner he walked me to my room. Always the gentleman, he took my keys and unlocked the door for me. I wished him good night and sent him off to his room.
We had another lovely day the next day and more of my friends joined us. Great mix, we all got along wonderfully. My maximum limit of alcohol is 2 glasses of Raki which is exactly what I had that night. As usual, after dinner he walked me to my room, my keys in his hand. This time he gently pushed me into the room and asked me what was going on, what did I want? I told him he had said he wouldn't mind a getaway and that's what was going on. He said he was going to return in 10 minutes and that I was not to lock the door. I was shocked! I didn't know what to do!
Here's a quick peek into what was going on in his mind at that moment as I found out later: See, he had misinterpreted my inhibition and thought that I was just being polite and hospitable but that I simply wasn't interested in him. He had apparently even packed his bags the first night he arrived when I locked myself away in the other bedroom, feeling incredibly sad, thinking I would never see him again after he left. Then when I had woken him up so lovingly with a nice table set for breakfast he was confused and decided that he would stay. He was determined to find out what it really was I was feeling one way or another.
Back to that night. I didn't know what to do! I had my nightie on, put my dressing gown on above it and tied it as if to lock myself in! I was so nervous, I even took my blood pressure tablets! He came over and we sat on the terrace for a while. Then he told me he was sleepy and that we should go to bed. Sleep? I was a bag of nerves and sleep was the last thing on my mind.
He was in bed. I just couldn't make my way there. I was doing absolutely everything I could to stall… I didn't even know what I was stalling! I kept turning the lights on, brushing my hair, staying in the bathroom, turning the lights off – anything that would stop me from lying down next to him.
He finally told me I was making too much noise, that he really wanted to sleep and that I should just lie down so we could sleep. I felt such relief – he only wanted to sleep, great! That I could certainly do. I really though he meant it… but he didn't! Needless to say, he wasn't sleepy at all. And that is when we officially became more than friends.
I told him I would be too shy to look him in the face the next day. He said, "You will look me in the face! Not only tomorrow but for many, many mornings to come." He told me he really loved me and his intentions were serious. And they were. That is how we started.
It was very difficult to say goodbye to him after that weekend. He said he would return as soon as possible. And he did.
His job at the factory was a big obstacle for us to meet as he lived a few hours away and needed to put in regular hours. Shortly after we started dating, he actually went back to working for his father at the farm purely because of the flexibility of work hours. He now can come to see me regularly.
I was not an easy relationship at first. Sile is a small town and soon enough my kids found out about our relationship. It destroyed things between me and my kids and they stopped talking to me. Had they even given me a chance to explain my side to them perhaps things would have been different but, unfortunately, I didn't get a chance. They didn't even want to listen. They just couldn't accept the age difference and thought he was after me for financial reasons.
Ironic thing is that I was in dire straits in that regard when I met him. I had a lot of financial burdens that I had to honor and it was incredibly tough for me. As we got closer to each other I shared my situation with him. He assured me his interest in me was not financial. He had no intention of leaving me neither through thick nor thin.
My friends were also initially quite suspicious but the more time they spent with him, the more they saw how he was with me, the more they embraced him and all their doubts disappeared. Now they even side with him more than they side with me!
In the beginning I really was very afraid of losing him. I always worried that he would meet someone else that would steal his heart. There is a big difference between a 20-year-old girl and myself. I was open with him and asked him if he would prefer to be with a younger girl. He was quick to answer: Absolutely not. He didn't like younger girls. They were insecure and had a lot of attitude and airs about them, always asking questions. He said he loved how I know who I am, how I carry myself, my confidence and how I know what I want. He has experienced many first times with me, he treasures them.
Once we were on holiday on a cruise ship and I playfully accused him of checking out other girls from behind his sunglasses – he took them off and threw them into the sea! On that same holiday he was surprised to discover my wild side when we went to a club. He sat watching as I made friends with a crowd his age over there and was in the middle, dancing with all of them around me. He told me that night that he was even more so in love with me, that we could laugh and cry together and also have so much fun. He said no younger woman would ever be able to fulfill his soul so fully.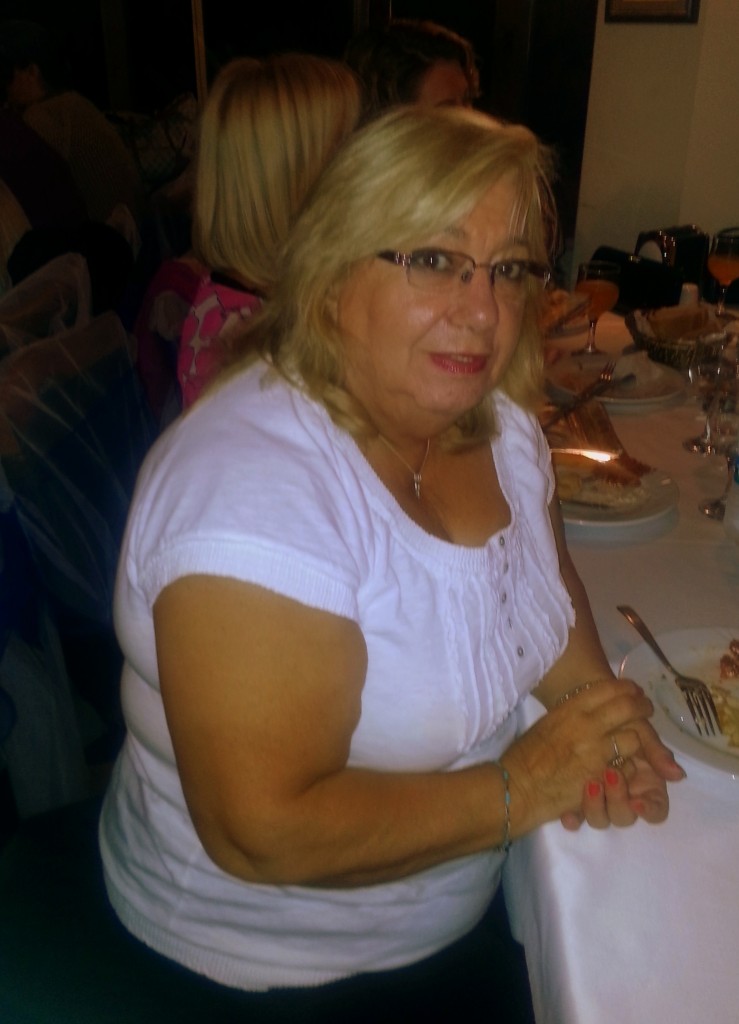 A few months after we started dating he wanted me to come to his town to see where he lived. I met a few of his friends and relatives and they all commented separately how he had changed since he met me. He was much calmer and happier. The way he talked, dressed and acted had all changed for the better. They all told me the same things. I spoke to his father on the phone to say hello. Both his parents know about me and there are no problems there.
One year into the relationship, I couldn't handle the pressure from my children anymore. He was in Sile visiting me and I told him we needed to end this. He said if that was what I wanted he would agree to it. I dropped him off at the bus station. He said he was not going to say goodbye because he knew we would be together again. He said he would always stay in touch because he couldn't survive without hearing my voice. So we parted without saying goodbye even though we had broken up.
It was a dark night and was crashing down with the thickest rain you can imagine. It went quite well with the tears I was crying. I was so devastated, I couldn't focus on the roads and got hopelessly lost in the outskirts of Istanbul. I pulled up underneath a tree in a small village just to get some shelter from the crazy rain. Just then a kind-hearted man knocked on my window to see if I was okay. He helped me and gave me directions to get home. By the time I finally reached home, it had been about 3 to 4 hours since I had dropped Eray off. But he was not on the bus – he was actually at my doorstep waiting for me to come home! Apparently, the further that bus took him away from me, the more he realized that he just couldn't bear to be without me. A few hours into the ride, he had gotten off the bus, found another bus going the opposite direction and made his way back to me.
He was cold and trembling, waiting for my return. My eyes were red and puffy from crying so much. We entered my warm home. That night we made a pledge to never use the work 'break-up' ever again. Separation would never again be considered.
We have had some arguments since then. We talk it out. He knows how to say sorry. The love and respect he has for me is really very big. He is very sacrificing. He will always do his best to ease the situation if I am ever troubled. He has no interest in anything financial. If he makes a sale in the farm the first thing he does is buy a ticket to come and see me.
We say we will be together until the end. My late husband, God rest his soul, also used to say that he prayed that he is the first to go. Eray also says the same. He says that no other human can tear him away from me, only God will be able to do that. I tell him he will never find a woman who loves him more than I. He agrees. I tell him his wife will be a very lucky woman. He disagrees saying she will not, as he will always be comparing her to me and I will always outshine everyone. He says he has never met a woman like me and he doesn't believe he ever will.
He has already asked me to marry him 3 times. I turned him down each time. We had a religious marriage 40 months ago, 41 actually tonight. He will call me at exactly one minute past midnight – he always does. He will wish me a happy anniversary.
We have been discussing moving to the same city but there are some obstacles I have to clear out of my way first. Things are getting better though and the obstacles are lessening. I am getting better at asking for things from him. I never wanted him to think I might be taking advantage of him but he gets mad when I say that. He says we are past all that and that we are in this together. We spend whatever we have together. We don't have much but we are happy with just having each other.
What advice do you have for anyone who is looking for love?
Be patient. It really happens just when you aren't expecting. I literally called in this person years ago on the 2nd May, when a poem I wrote was published. It said 'I will one day love again'. And I go on to describe the person I will fall in love with and it describes Eray perfectly, right down to the shine in his eyes. I put that out into the universe.
This has a lot to do with destiny too. I asked him once what he wanted from me. He said he was just happy being with me and he believed I was his destiny. I agree with him, he is my destiny and I am his, we were destined to go through this part of our journey together.
What advice do you have for couples going through a hard time?
First you have to respect yourself because if you respect yourself then he will too. As long as there is mutual respect then it will work.
Listen to each other with patience. You have to listen with love and respect then decide what to do next. Do not act in the moment of rage. Go out of the house, go for a walk, calm down. I always find myself in the kitchen – I cook the steam right out of me and end up making amazing food in the process.
One thing I have learnt about love is…
Age doesn't matter! Love has no borders, no limits.
* it's very common in the Turkish culture for a man to escort his wife or girlfriend to the ladies' room in public places.
(Interview & write-up by Bianca)
Comments
comments