Names: Melissa & Mike

Status: Married

Been together since: 2010 or 1994 years – depends how you look at it.
Mike and I were high school sweethearts, actually for me it was junior high. We saw each other at a party when I was fourteen and he was seventeen, but we didn't speak and I was on my way out. Later, when a mutual friend conveyed the message that this random guy thought I was cute and wanted my number, I was flattered and curious.
We spoke on the phone for hours and hours and quickly became boyfriend and girlfriend. I loved his sweet gentleness. We were madly in love, but young and foolish, and we broke up many times over the next five years, although we could never stay apart for long.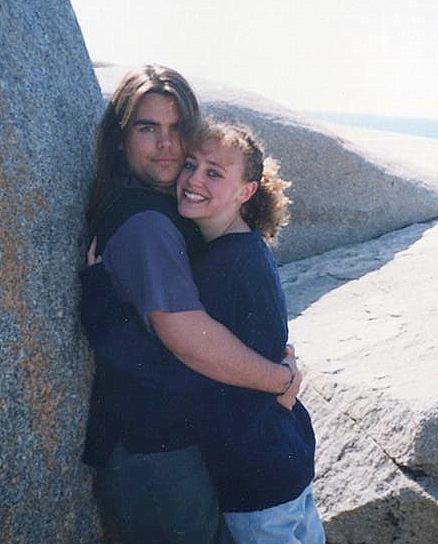 Then, when I was nineteen, I moved away from our hometown, Halifax, to pursue a career in book publishing, leaving Mike behind and starting a new life in the big city of Toronto. Eventually I met someone and a few years later married him. But although I'd seemingly moved on, never more than a single week went by that I didn't dream about Mike. Not a single week in ten years.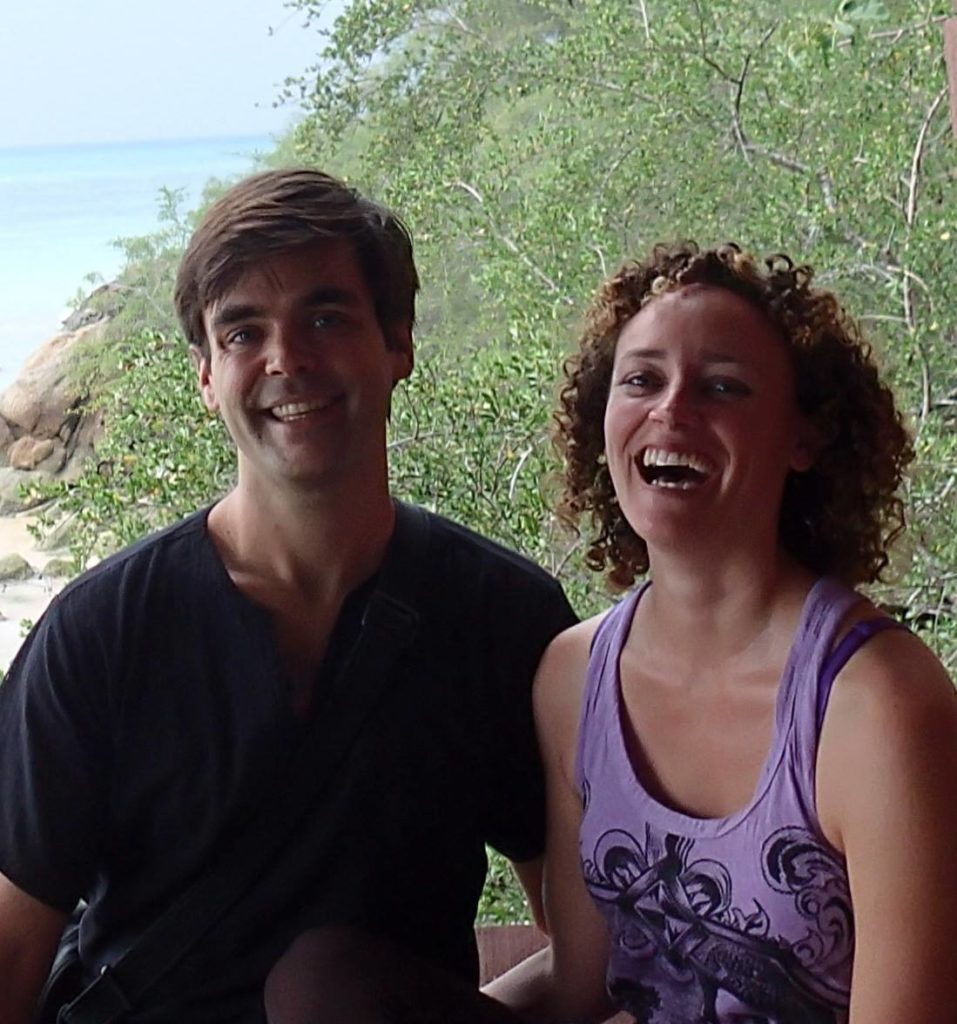 During that time Mike and I would occasionally catch up over email, but even that would quickly become too intense, inappropriate for a married woman, and have to be brought to a close for another few years, until the curiosity became too much again.
After ten years, I was no longer happy in my marriage or in my life. I felt like I was on the wrong path and I wanted to return to my hometown. As I began making arrangements for the divorce and the move back, I couldn't help wondering if Mike was still living in our hometown and how I would feel seeing him again.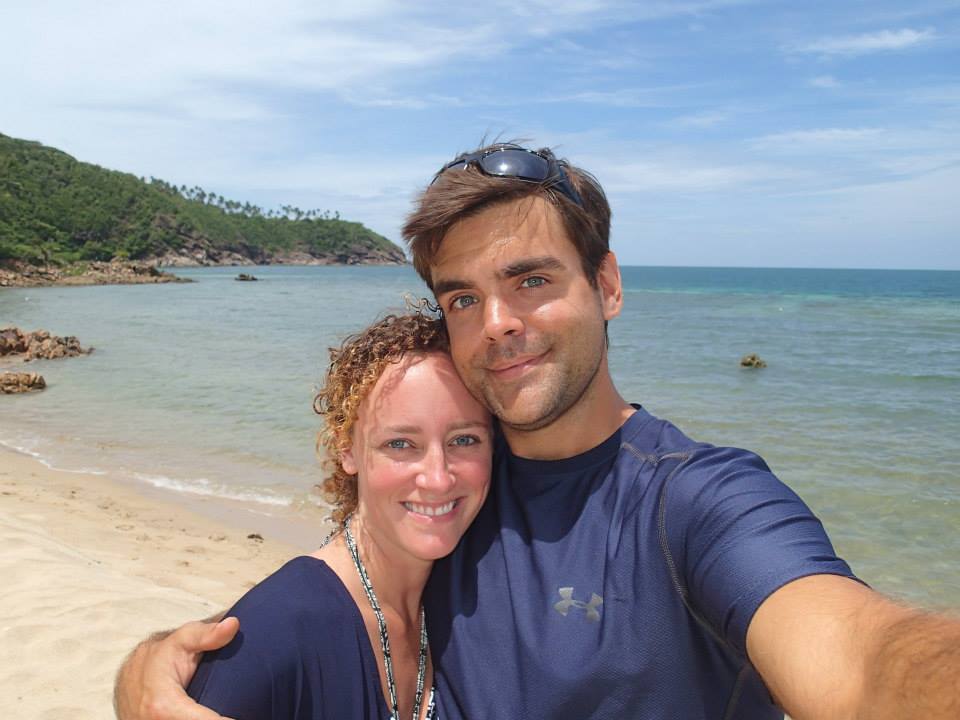 Once again I got in touch by email and discovered that Mike had just recently returned after attending teacher's college in another province. As I was no longer a married woman and living with a friend while I planned my return to Halifax, the conversations via instant message between Mike and I went on well into the night, night after night, until we could no longer deny that there was still a very strong connection between us.
I had never had my own apartment before, without a roommate or a partner, so that first night in my new place, back in Halifax, I specified was to be mine alone. And although we did email each other that day, Mike and I still hadn't spoken or heard each other's voices in ten years.
The next day, however, Mike came to my apartment after work and buzzed from the lobby. My stomach was a storm of butterflies when I heard his voice on the intercom. I ran down the three flights of stairs, and when I turned the last corner and saw him through the glass door separating the stairwell from the lobby, I think I flew down the last few steps. Not one for the subtle approach, I burst through the glass door and jumped into his arms. Not even the soft click of the stairwell door locking behind me diminished my utter joy at being with Mike again, literally the man of my dreams.
A kind neighbor buzzed us back into the building and we went up to my apartment, and, suffice it to say, within a week, it was our apartment.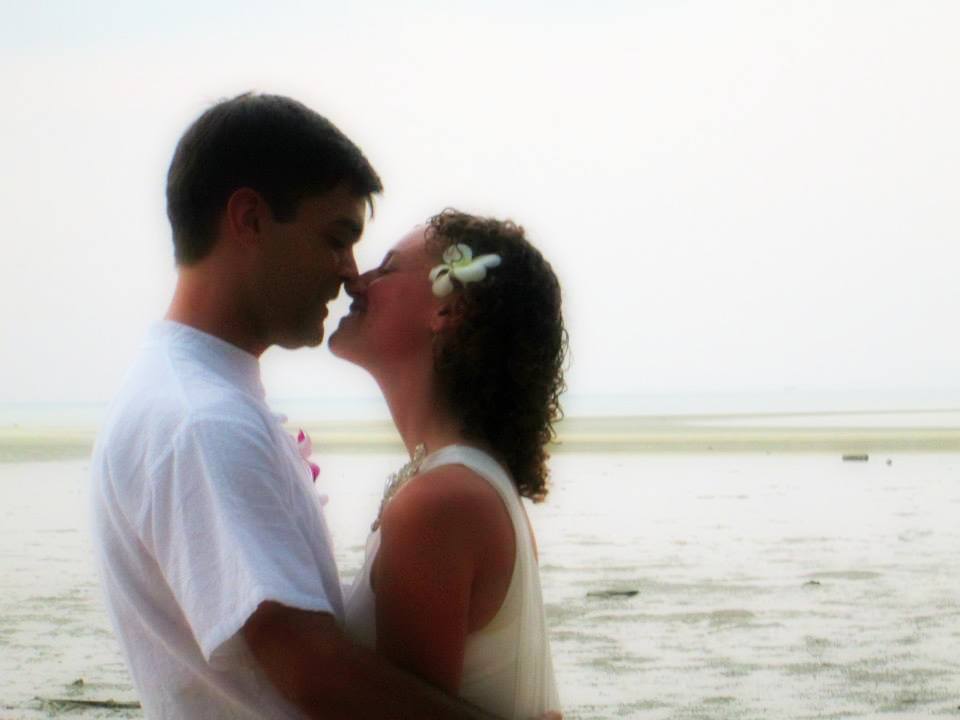 Since then we've been happily together for over four years and we married just a few months ago. I'm the luckiest girl in the world—I can honestly say that with Mike, my dreams have come true.
So if you ask how long we've been together, the answer you will receive is "It depends how you count."
P.S.
If you ask Mike when we first met, he'll say it was even before that party in high school. This is the story: When Mike came to my house to meet my dad for the first time, my father pulled out the photo album to show the obligatory embarrassing baby pictures. In one I am about two years old, sitting in a brook with a cliff to my right, a little white cabin to my left, and the ocean behind me. My father used to hang-glide off the cliff while my mother and I played in the brook and at the beach. When Mike saw that picture, he was shocked. The cabin on my left in the picture was his family's cabin where he'd spent just about every day of every summer his entire childhood. To this day he insists that we must have met there, when I was two and he was five. And who knows, maybe he's right.
What advice do you have for anyone who is looking for love?
Listen to your intuition.
What advice do you have for couples going through a hard time?
Always try to see things from the other person's perspective.
One thing I have learnt about love is…
It could be right there waiting for you.
(Written by Melissa)
Read about our next couple Gulay & Korky.
~~~~~~~~~~~~~~~~~~~~~~~~~~~~~~~~~~~~~~~~~~~~~~~~~~
Subscribe!
~~~~~~~~~~~~~~~~~~~~~~~~~~~~~~~~~~~~~~~~~~~~~~~~~~
Read more crazy love stories with similar themes: 
Couples who have found love the second time around.
Click here to read all love stories.
~~~~~~~~~~~~~~~~~~~~~~~~~~~~~~~~~~~~~~~~~~~~~~~~~~
~~~~~~~~~~~~~~~~~~~~~~~~~~~~~~~~~~~~~~~~~~~~~~~~~~
Comments
comments