Names:

 Gulay & Korky
Status: Married
Been together since:

 2002

My husband Korky and I met in 2002 in a city that belonged to none of us, a city that I loved and he happened to hate so much, Ankara in Turkey. I was trying to be set up on a subtle blind date with a friend of my sister's as I was in town for a few days and Korky was visiting Ankara and trying to see a few friends before he left – including my blind date for the night who really wasn't quite my cup of tea. When we met, it was a perfect night with perfect people around us. I had butterflies in my tummy as soon as I saw him. He was tall, bold, handsome. There was something in his aura that attracted me immediately.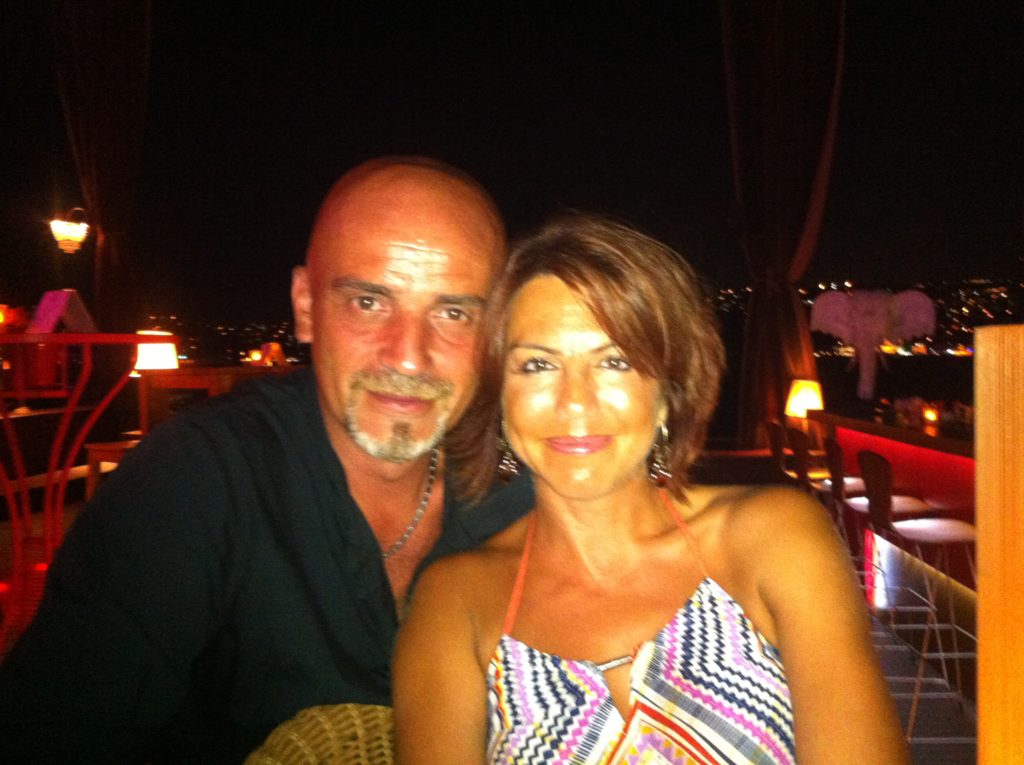 I don't even remember what we talked about all night but I still remember his gentlemanly attitude when taking the bill or offering me his phone number instead of asking for mine or making sure that spoiled little me got her soup in the specific way that I demanded it. I still remember that I had the feeling that he was too good to be true. And that's exactly what I told him exactly, "Either you are a perfect liar or you are perfect, but this can not be true." I was lucky to find out that he was actually a very bad liar and that he was indeed perfect for me.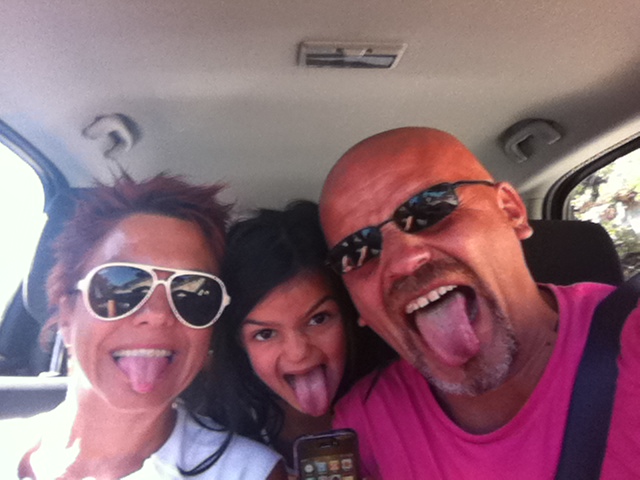 Unfortunately, I was living in Dubai and working for an airline when I met Korky and he was living in Istanbul. We had not only distance between us but also not much technology then to support us either, not like today. However, this did not stop Korky from drawing beautiful flowers and faxing them to the hotels in London or Singapore where I had the layovers (mind you, this really was a surprise every time as he had to find out which hotels we were staying at which in itself was definitely no easy feat) or leaving numerous messages on my answering machine before I got back home. He really wanted to spoil me and I was ready to be spoiled.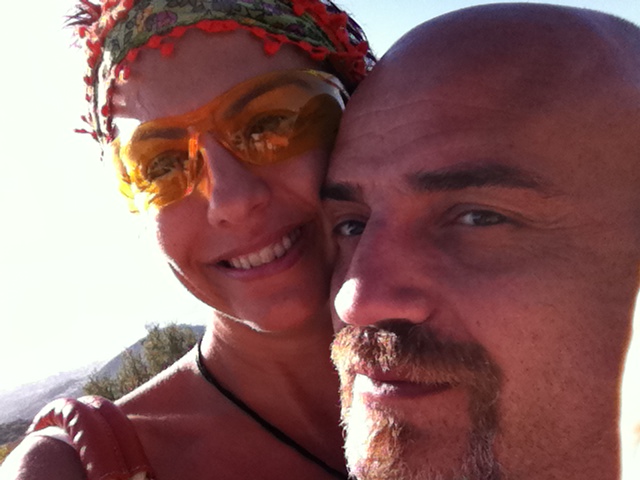 He proposed a month after we met and we got married 5 months after that.
After 11 years of being married to Korky, I am still in love with my husband. He is my lover, he is my best friend, he is the one who completes me in everything.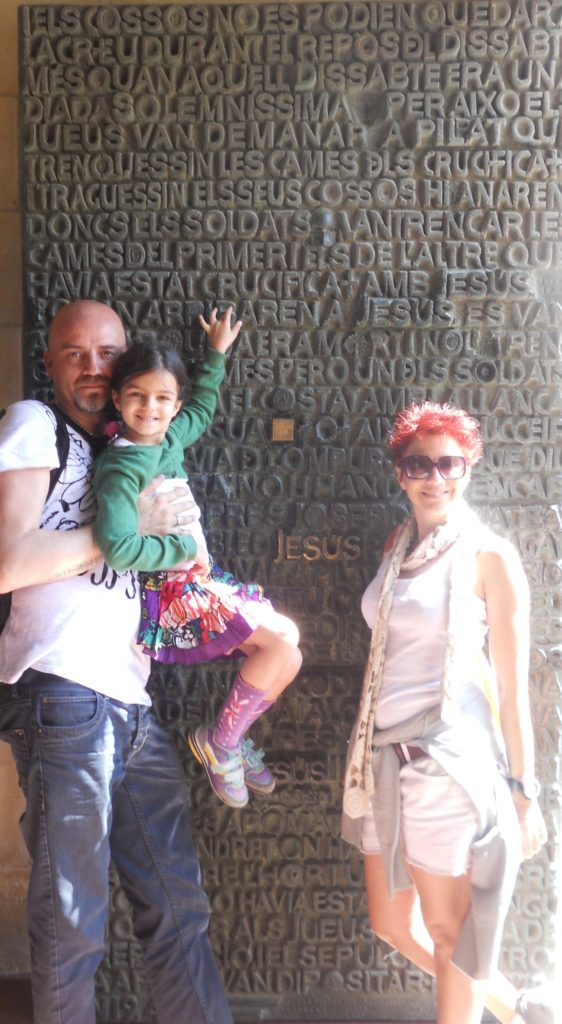 We have one more addition now: Our daughter Sahra who is 9 this year. She just unified our bond even more because now Korky and I were not only lovers and friends but we became also relatives as the parents of our little darling.
What advice do you have for couples going through a hard time?
Surely, life is not always nice and easy. It has its ups and downs. And believe me when I say that we have seen it all more than many other couples can experience. We have changed not only cities but also countries twice. We have dealt with pain that doctors said could not be healed. We have dealt with a motorbike accident followed by a couple of major operations. And we held each other's hands for support and cried on each others shoulders when we needed someone most. Korky was there to carry my father on a stretcher just a few days before he passed away and he was there to hold my hand when I was delivering our baby in the hospital.
The best medicine in a marriage is love because love makes anything possible. I know that 12 years is a long time and we both changed a lot. We are lucky that we changed in the same direction and we happen to enjoy the same things. We have similar values, we enjoy each other's company and we respect each other's differences. I am sure of one thing: It was love at first sight for me but I love him more now than I did 12 years ago.
What advice do you have for anyone who is looking for love?
I have only one piece of advice for those looking for love: Don't look for love! I know it sounds crazy but looking for love makes women desperate and no one wants to be with someone who is desperate. Love just happens when it is least expected. What actually matters even more is not finding love but keeping love alive. Love is really like a delicate creature that you need to nourish with love again and surprises and respect and empathy and thoughtfulness. This is my recipe for love.
(Written by Gulay)
Read about our next couple Gulsen & Ates.
Read about our previous couple Melissa & Mike.
~~~~~~~~~~~~~~~~~~~~~~~~~~~~~~~~~~~~~~~~~~~~~~~~~~
Subscribe!
~~~~~~~~~~~~~~~~~~~~~~~~~~~~~~~~~~~~~~~~~~~~~~~~~~
Read more crazy love stories with similar themes: 
Couples who found long distance love.
Couples who have found love at first sight.
~~~~~~~~~~~~~~~~~~~~~~~~~~~~~~~~~~~~~~~~~~~~~~~~~~
~~~~~~~~~~~~~~~~~~~~~~~~~~~~~~~~~~~~~~~~~~~~~~~~~~
Comments
comments