Share your true love story!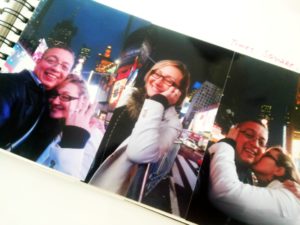 If you have a particularly inspiring or unusual love story, especially if people always tell you so, I would love to hear it!
It doesn't matter whether you are in a relationship, engaged, married, unmarried, or in any other type of union, as long as you are still together and in love.
If this sounds like you, don't be shy and reach out!
Let's remind people that love exists and to never lose faith, even after depressing break-ups.
Contact me on [email protected] for an interview or send me a message on the Crazy Love Stories Facebook page.
Connect with Crazy Love Stories on Facebook
To read stories of true love and articles about love and relationships you can also like Crazy Love Stories on Facebook 🙂
If you want every new love story delivered to your inbox please scroll down to subscribe.
I will never share your details with any third parties and you will only receive our new love stories as emails.
Give me feedback
I very much welcome all feedback, suggestions and questions so please do send those through too.
Wishing you a beautiful day full of love,
Bianca Basak